6239 Eastmoor Rd, Bloomfield Hills, MI 48301
Photo courtesy of: Michigan State Historic Preservation Office — photo by Rob Yallop
Photo courtesy of: Michigan State Historic Preservation Office — photo by Rob Yallop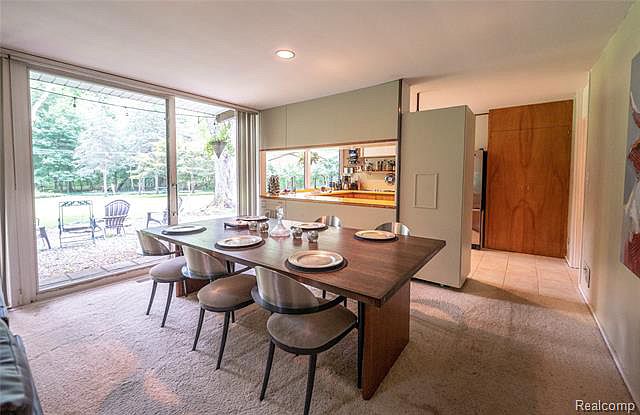 Bloomfield Hills, MI
$399,000
Built in 1954
Thanks to @sue_blanch for sending this one over!
According to Michigan Modern, "The Paulsen House was designed in the early 1950s by architect Glen Paulsen for himself, his wife Virginia, and their two children." Before starting his own practice in 1958, Paulsen worked in the office of Eero Saarinen and Associates as well as Knoll Associates.
Many of the original features remain today but the home is listed as "selling at land value" in "a highly desirable Braes of Bloomfield neighborhood". Learn more about the home and the architect at Michigan Modern.